Southport Pressure Washing For Houses & Businesses
Looking for the best in Southport Pressure Cleaning?  Call Mitch now on 0458 959 594 and let's get you looking brand new.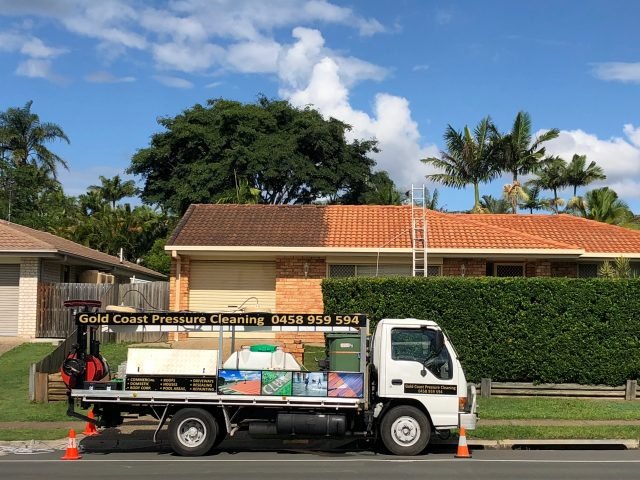 Pressure Cleaning for Southport Houses
You want to have your residence looking superb, both outdoors as well as in. Our Southport Pressure Washing Specialists can quickly improve the visual appearance of your residence. It can be tempting to assume you can rent a pressure washer and  tidy up your home yourself.  This ignores the abilities and experience needed to handle this potentially dangerous tool.  Besides the damage it can create to residential or commercial property, accidents can happen that may harm a neighbour's house or car.
Preserving Your Residence's Problem
Southport Pressure Washing Services will aid in protecting the overall look of your residence. With regular pressure cleansing, you can do away with unsafe and potentially poisonous  build-up from the atmosphere, as well as boost the overall condition of your house.
Boost the Curb Appeal as well as Resale Value of Your Home

If you are considering selling your residence, it has to look incredible to potential customers. Our SouthportPressure Cleaning Solutions will quickly transform the way your residence looks and add to the Resale Value.
Keeping Your Family Secure

It is important that your household feels secure at home – so eliminating toxins and other unsafe materials is necessary to create a much healthier setting for them. Pressure cleaning can get rid of the toxic substances and dirt on your house's outside. When they are playing in the yard, your children will breathe cleaner air.
Extending the Life of Your Residence's Paint Task
When properly power cleaned, you can significantly prolong the life of the paint job on your premises. Before repainting a home make sure you get it pressure washed –  you are then creating a clean surface to paint on, so boosting the vibrancy as well as brilliance of the paint.
Decrease Residence Upkeep Costs
Pressure cleaning can help decrease upkeep costs. It will assist in –
* Reducing mould as well as mildew
* Getting rid of droppings and  other elements that gather on your residence
* Preventing corrosion
* Avoiding wood rot and  decay on your residence.
By securing your dwelling or commercial premises regularly, you avoid major repair work or damage costs later.
Pressure washing will help in maintaining the general appearance of your house.
Roofing Damage.
One thing you do not want is a damaged roof from using a pressure washer incorrectly. The pressure streams this equipment can deliver are solid enough to harm your roof, particularly if the roofing is currently in poor condition.
Pressure Cleaning for Southport Businesses
Pressure Washing produces a happier, healthier working environment for your employees. If the building is clean, your staff do not fret concerning dust, germs, and grime around the businesses.
The Workplace is A Lot More Effective When Your Business is tidy.
Your employees are most likely to feel more comfortable working in a setting they feel safe in. Knowing they are in a clean, safe setting will put employees in a far better frame of mind. If you saw the same, unclean, dull workplace or factory everyday, would you look forward to working there?
The Appearance of Your Company to Possible Customers.
The outside appearance of your business or organisation delivers the very first impression to potential clients. If you cannot maintain the look of your own building, just how well are you going to deal with their needs as a client?
Why Use the Southport Pressure Cleaning Professionals?
In a nutshell, results, safety and value for money. It is in your best interests to employ a specialist Southport Power Cleaning firm with years of experience dealing with this effective but potentially dangerous equipment  And  we are a Registered Organisation, ABN 98 682 551 398.
We guarantee your satisfaction with our Southport Pressure Cleaning Services. We make use of industrial grade pressure washing tools, cleaners, and  non-toxic, chemical-free cleaners, to create top results.
Call Mitch now on 0458 959 594 for all of your Southport Pressure Washing needs.