Coolangatta Pressure Washing for Residences & Organisations
Impeccable Coolangatta Pressure Cleaning Services at great prices – with satisfaction guaranteed!
We provide pressure cleaning services to homeowners and businesses in Coolangatta and ALWAYS provide a service that goes beyond your expectations. Contact Mitch now on 0458 959 594 for all Coolangatta Pressure Washing Services.
Domestic Residences, Commercial Premises, Factories, Shopping Centres, Restaurants and Cafes, Sports Facilities, Public Buildings, Decks and Patios – You name it, our Coolangatta Pressure Washing Services cover it. In particular, we recommend using our Coolangatta Pressure Cleaning Services if you are working at heights – Roofs, High Pressure Equipment and Inexperienced Users are a recipe for disaster. In addition to the damage it can do to you, accidents can accidently happen that damage a neighbour's residence, vehicle or property. Get your Free Quote from the experts now!
We are a Gold Coast based, Family Owned, Registered Business – ABN 98 682 551 398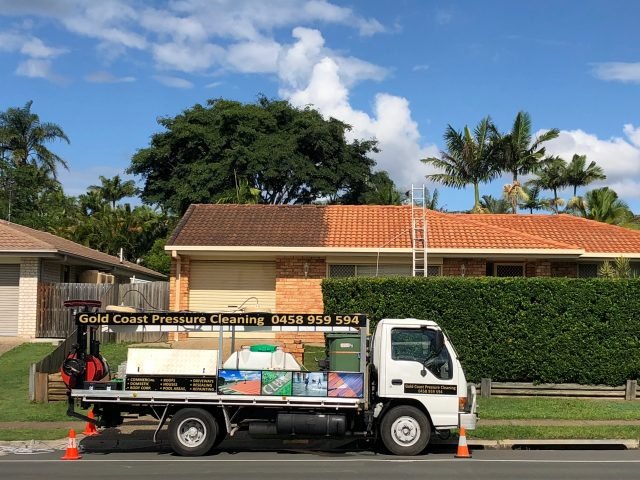 Pressure Cleaning for Coolangatta Homes
We can get your home looking spectacular, both indoors and out. Coolangatta Pressure Washing will also help preserve the general appearance of your house, saving on maintenance costs. With routine pressure cleansing, you can eliminate dangerous and hazardous substances from your premises, safeguarding your family / employee's health.
Raising the Resale Value of Your Home
If you are considering selling your house, the curb appeal must look amazing to potential buyers. Our Coolangatta Pressure washing Services can add THOUSANDS to the asking price.
Protecting Your Family members
It is essential that your family members feel safe in the house, so getting rid of toxins, contaminants and other dangerous products will create a much healthier living setting. Pressure cleaning can eliminate these problems on your house's exterior.
Extending the Life of Your Coolangatta House's Paint Job
Painting a house is not cheap. When you have your home properly power cleaned, it can extend the life expectancy of the paint on your house's outside. Also, by pressure cleaning before re-painting a residence, you are painting on a clean surface area, thus enhancing the vibrancy as well as lustre of the paint.
Reducing Home Maintenance Prices
Pressure cleansing can aid in lowering upkeep expenses. It will assist in decreasing mould and other toxins; getting rid of droppings and other toxins that collect on your home; avoid rust on metal parts and timber rot in wooden areas, as well as prevent the general degeneration on your house.
By maintaining your property or industrial property regularly, you can avoid major repair work and costs down the road.
Coolangatta Roof Damage.
The last thing you need is roof damage from a pressure washer. The pressure streams these devices can provide are strong enough to damage your roof, especially if the roofing system is presently in poor condition. In addition to damaging the roofing, you can damage the gutters also, resulting in even more expense.
Pressure Cleansing for Coolangatta Businesses and Factories
Pressure Washing creates a much healthier and happier workplace for your staff. If the structure is spick-and-span your employees do not fret about working in an environment with germs, dirt, toxins, and general grime around them.
Understanding they work in a clean, safe atmosphere will put employees in a better mood. And a better mood means higher productivity, also known as more money in your pocket!
Presenting Your Coolangatta Company to Potential Clients.
The outside of your organisation gives potential clients their first impression of your company. If it is dirty and looking uncared for, it may also be their last impression! If you cannot preserve the look of your own property, how well are you likely to deal with their needs as a customer?
Why Employ the Coolangatta Pressure Cleaning Experts?
Essentially, results, safety, security, affordability and guaranteed satisfaction. It is to your benefit to use a professional team with years of experience. We utilize industrial-grade pressure washing devices, safe cleansers, and non-toxic chemical-free cleaners to get your home or company looking its best – use the experts!
For free quotes for Coolangatta Pressure Washing Services, ring Mitch on 0458 959 594 now!